Bait
Looking for bait near you? Fishing Station offers a large and diverse range of bait sourced predominantly from Tweed Bait, East Coast Bait and other local bait wholesalers, available in-store. 

Fishing Station Custom Bait
Call us on 02 8094 9197 to confirm daily availability of our custom bait made onsite:


Full Bait Selection (Subject to seasonality)

Whole mullet 2 fish

Hawksbury prawns

Salted pilchards

Stripe tuna fillet

Squid

Salted mullet fillet

School prawns

White pilchards

Salted garfish

Squid heads

Mullet fillet

Bonito

Pilchards 2kg blocks

Blue bait

Bottle squid

Bulk mullet

Bulk slimy mackerel

IQF Pilchards (400g, 1kg, 14kg, 15kg)

Premix burley log

Hawksbury squid (see below)

Chicken gut

King worms

Trap bait (20kg bulk pilchard blocks)

Burley bags (custom Fishing Station mix made onsite)

Sea worms
Multiple pack sizes are available for a selection of the above.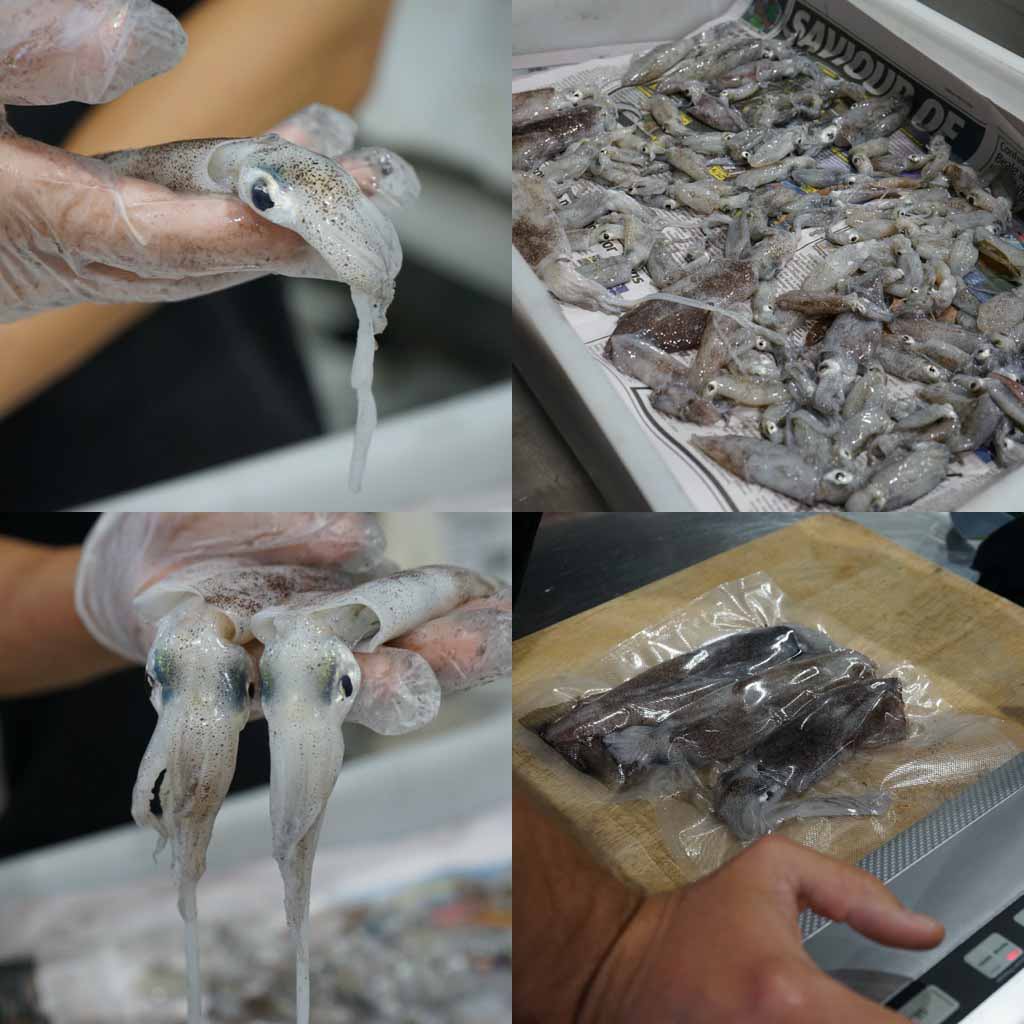 Fresh Local Squid
We process our own fresh squid from local trawlers onsite. The squid is delivered to our shop on ice (saltwater), carefully de-slimed and then sealed using our cryogenic vacuum pump. Extreme care is taken not to allow any fresh water into the mix. Green eyes signify freshness - this colour fades after 1-2 days out of the water.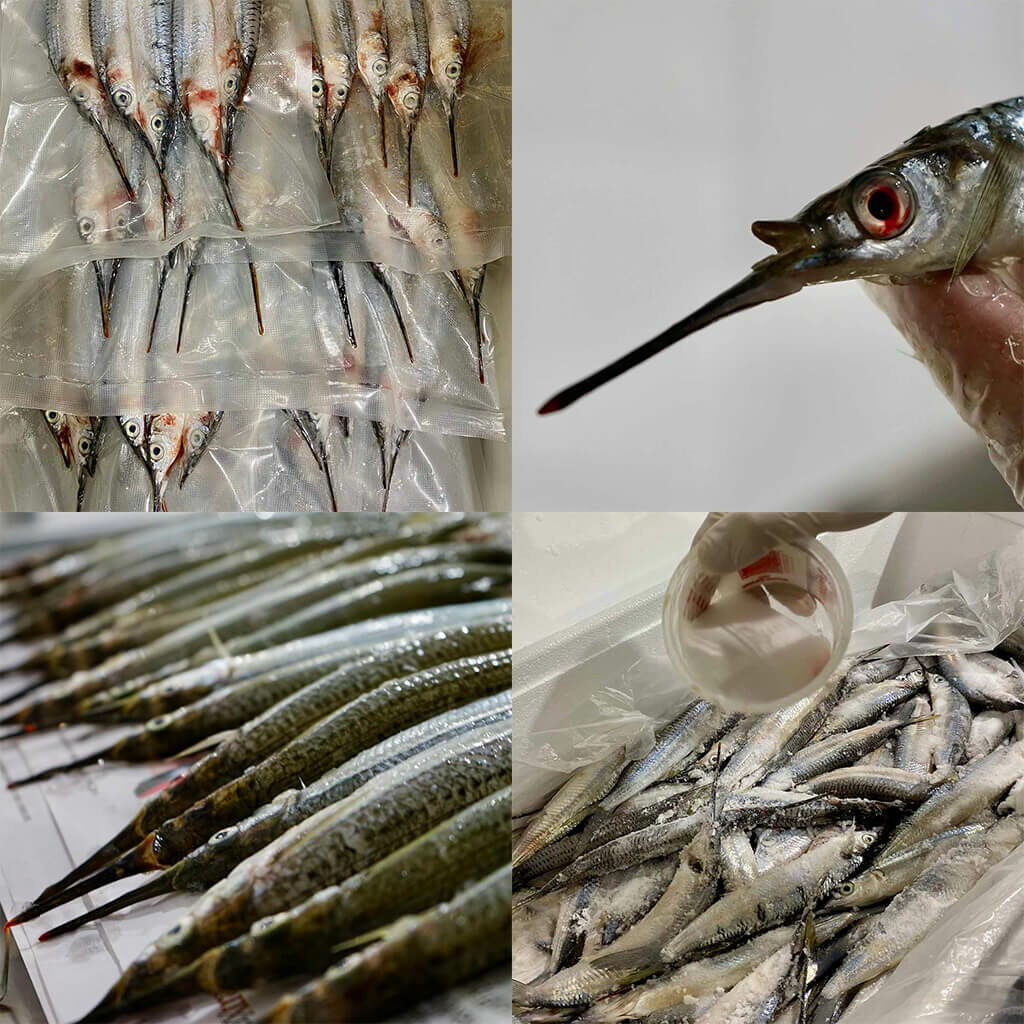 Fresh Local Garfish (lightly salted)
We process our own seagar Garfish onsite. Lightly salted to give you enough strength, but not too much to soak up all the juice. The red beak shows the freshness of the Garfish - this colour fades after 1-2 days. No freshwater contacts the fish at any time.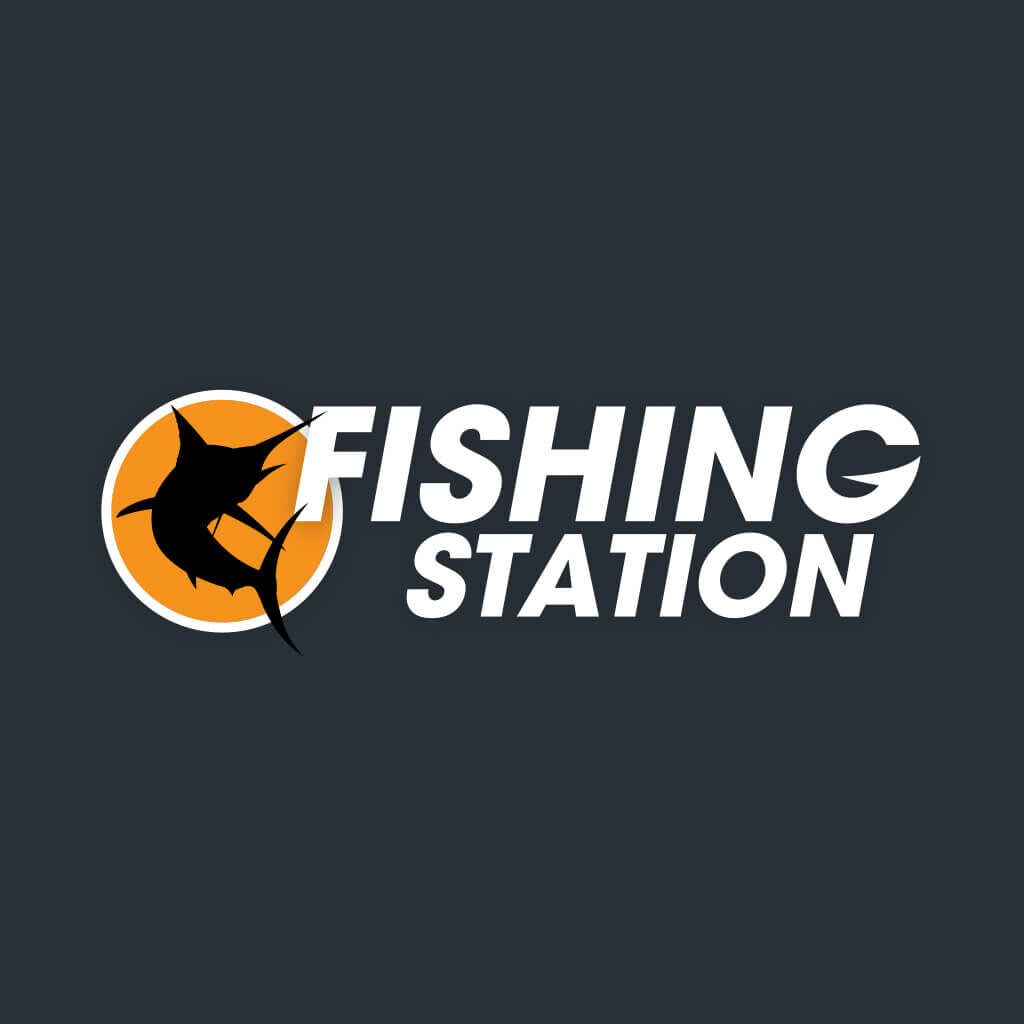 Fresh Local White Bait (lightly salted)
Our packs of fresh local white bait are delivered fresh ready to be packed by the team. We lightly salt the white bait for a period of time and allow for excess liquid to drain to ensure each individual bait has been salted properly before we pack into 500g bags. The bait is then cryovac'd and put directly into one of our many bait freezers.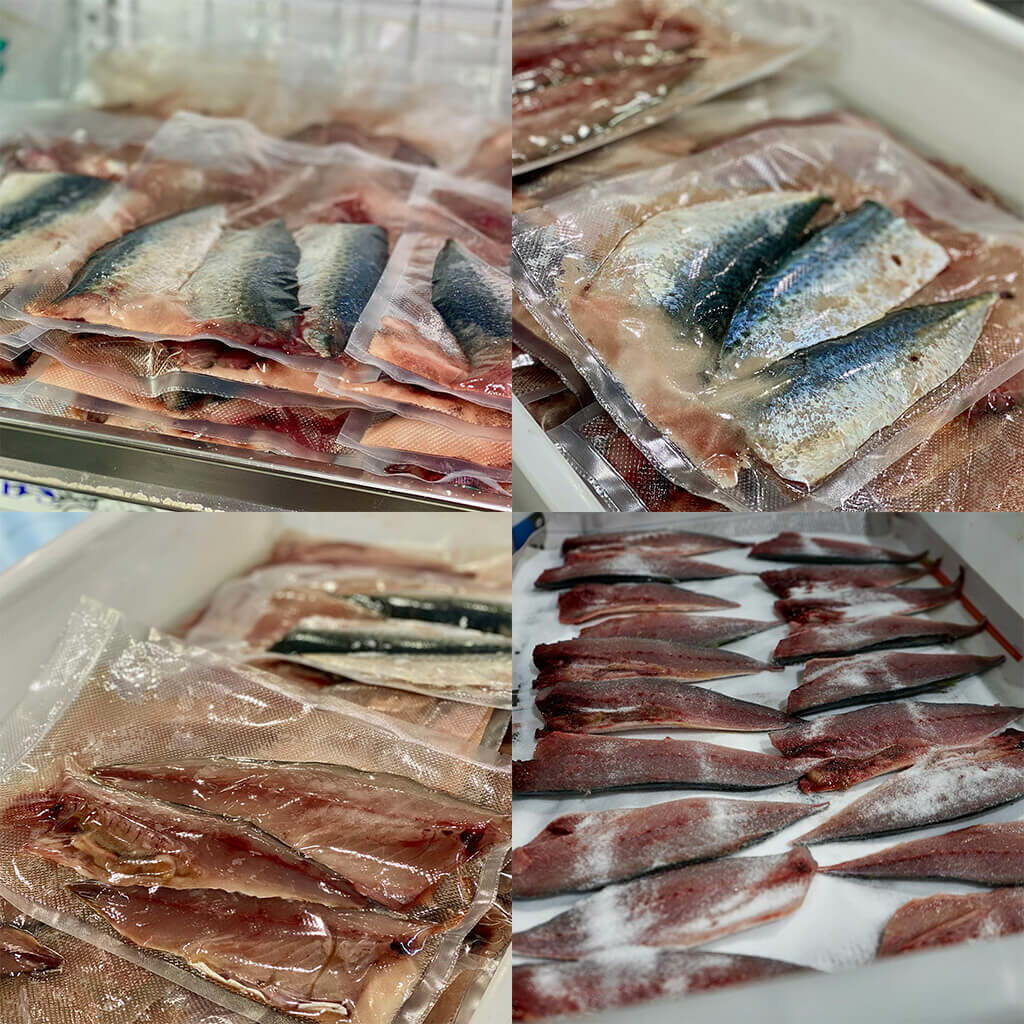 Fresh Local Mackerel (lightly salted)
Sydney sourced slimy mackerel is delivered fresh and on ice (saltwater) ready for the team to fillet and salt. Once the fish have been filleted and salted we allow a curing time for the salt to reduce some of the moisture from the fillets. The remaining liquid and frames are discarded and kept to be used in our instore Fishing station burley bags. The fresh fillets are then packed into heavy duty vacuum sealed bags ready to be cryovac'd. From ocean to freezer within 24hours allows for the freshest bait ideal for all forms of fishing, including Snapper, Kingfish, Flathead, Bream and many more.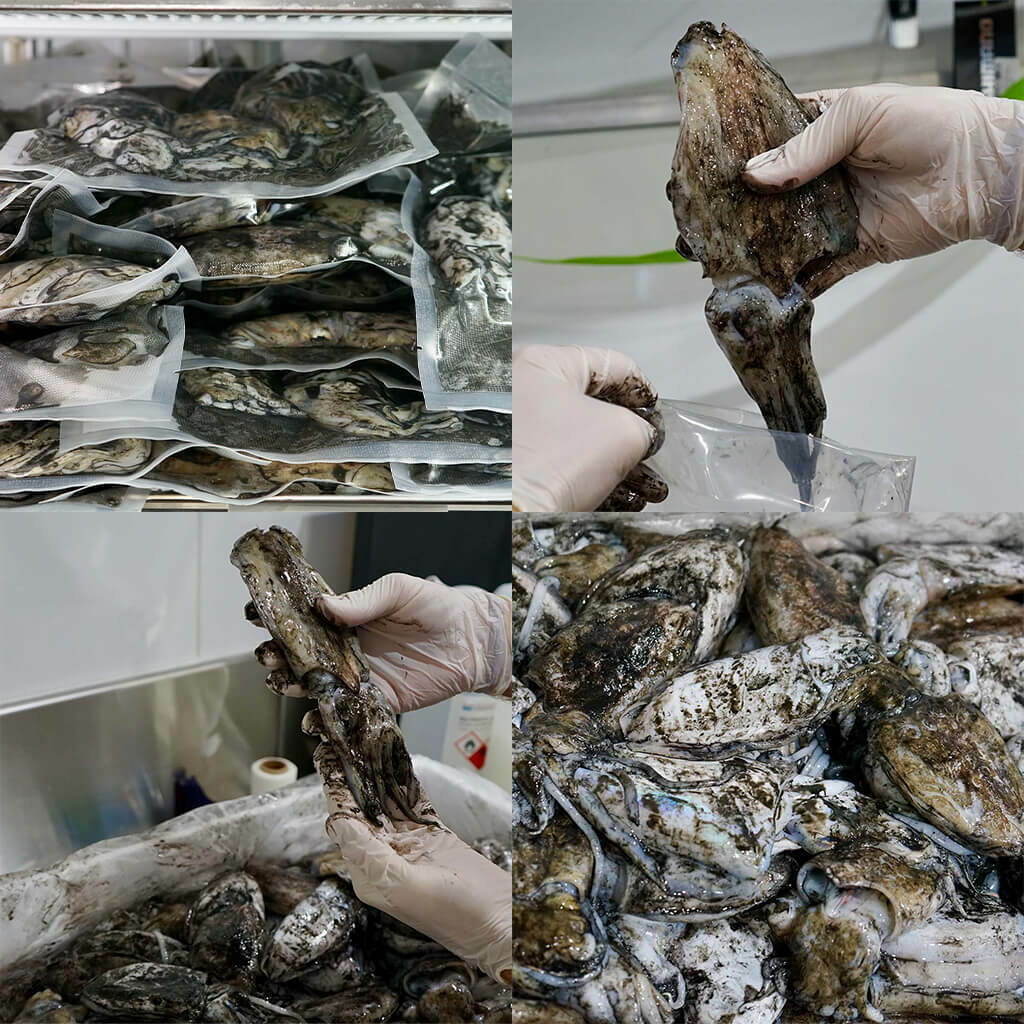 Fresh Local Cuttlefish
Our Sydney based supplier delivers human grade cuttlefish that the team hand sorts by quality and size into each respectable bag. Each cryovac'd pack ranges from 3-5 whole cuttlefish depending on size. We keep a keen eye on quality to ensure that this bait stays fresh and is easy to work with. It can be used as a whole bait or cut into clean white strips, ideal for snapper, kingfish, jewfish and a range of local species.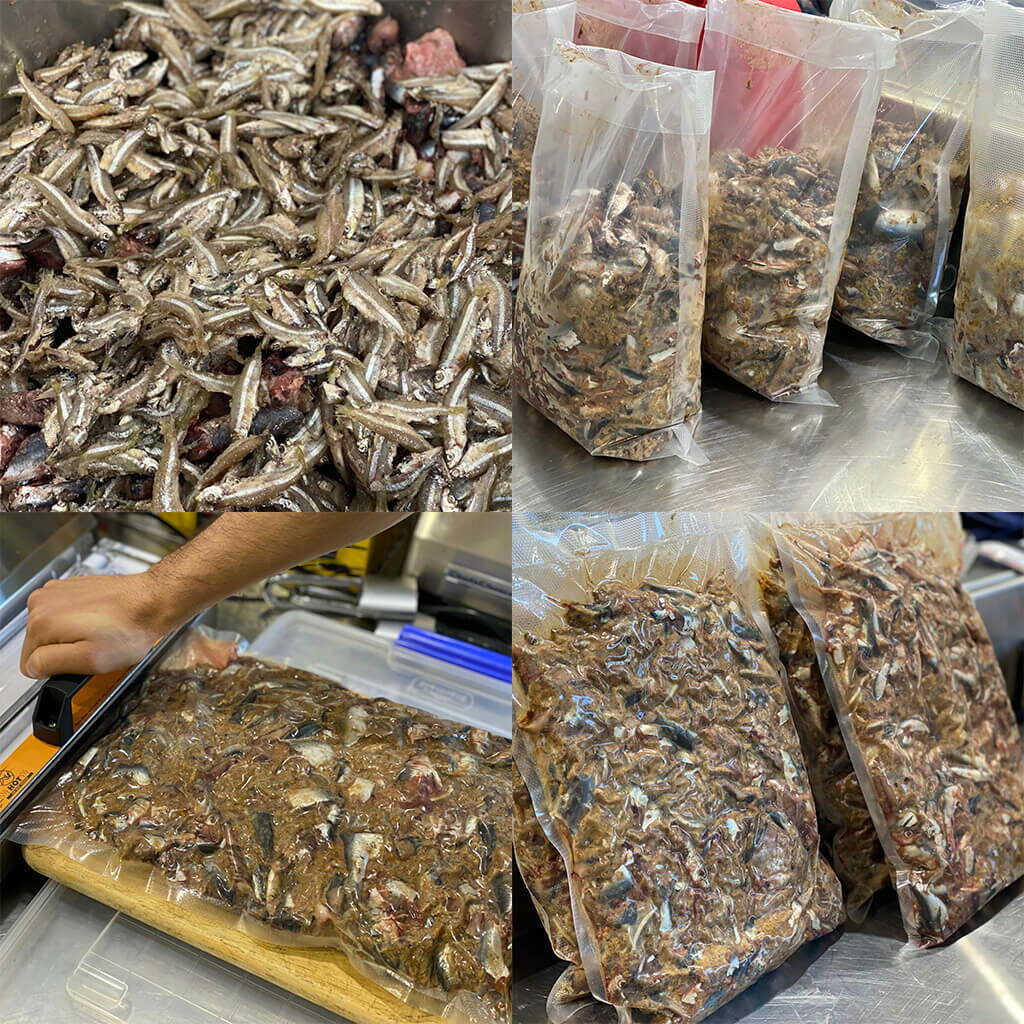 Burley Bags
Our instore Fishing Station burley bags are made with a collection of different offcuts and trimmings from our various baits. With the off cuts we add tuna oil and chicken pellets to absorb all the juices and moisture to create a thickly textured fishy scented burley. The team then packs the burley into vacuum seal bags ready to be frozen.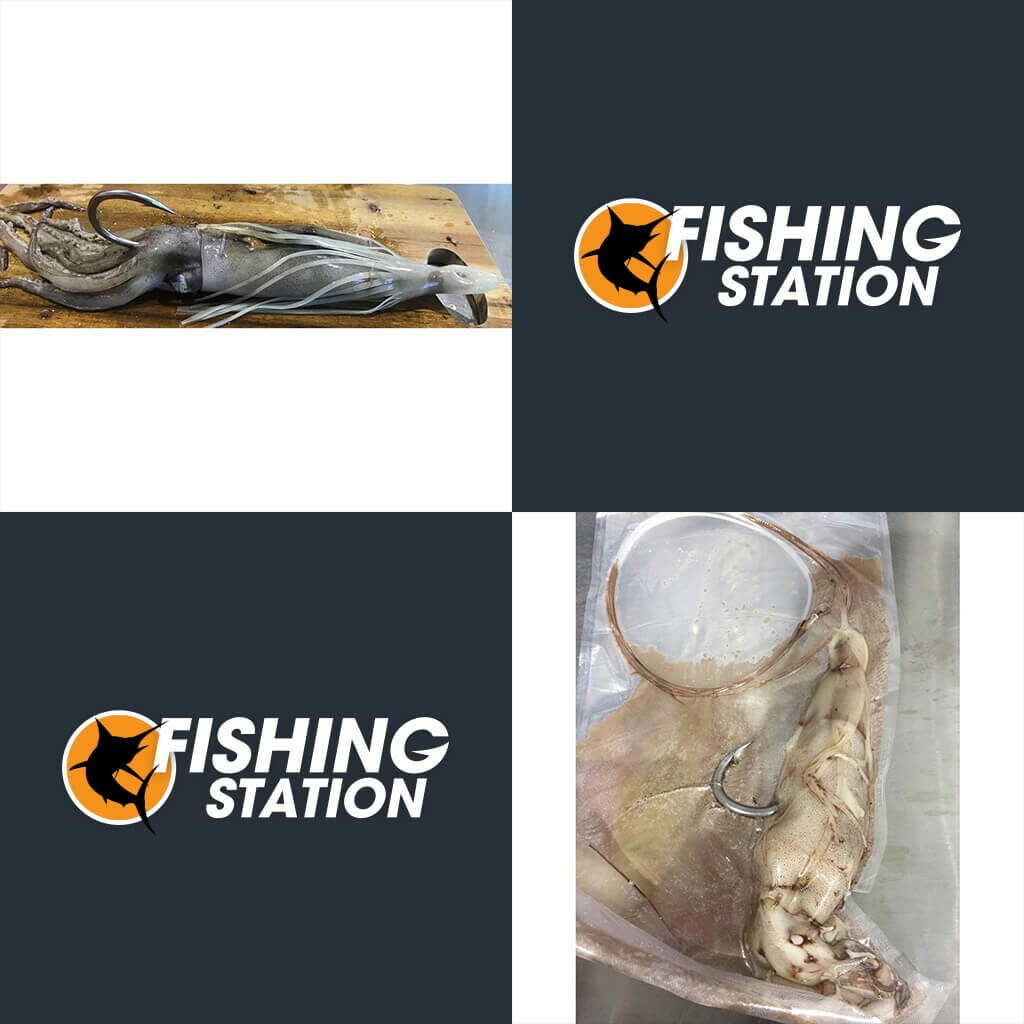 Custom Bait Rigs (swordfish baits, shark baits, skip baits etc)
Fishing Station are able to make up a number of custom bait rigs to your specifications. Drop by the shop or give us a call with your requirements and we can see what we can do.
Getting ready for your next fishing adventure?
Call and speak to our fishing experts today or pop in-store for a visit
CALL US (02) 8094 9197