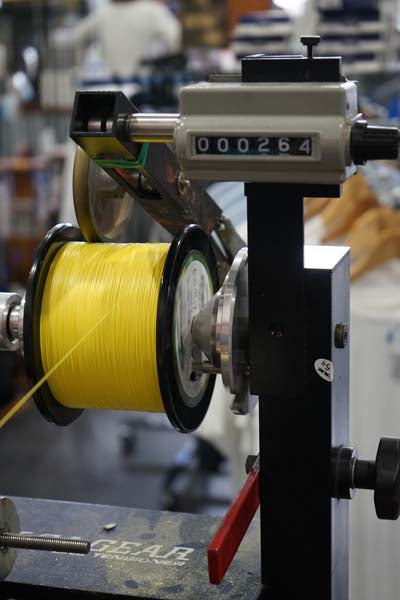 We have invested heavily in our industry-leading spooling equipment
Our staff can spool almost any line of your choosing onto your new or existing reel using our on-site hydraulic PSI line tensioner and precision line winder.

The use of professional spooling equipment is highly recommended not least for saving you time, but to prevent against kinks, knots and any imperfections. Hydraulic equipment spools the reel under the correct tension which maximises line capacity and avoids the line biting into the spool causing bust-offs. Furthermore, the machine will count the length of line being spooled so you know exactly how much line has been spooled.

We also have an extensive range of bulk spools – bulk monofilament and braided lines. This is the most cost effective way to spool your reel as you only pay for the length of line your reel requires.

Your reel and fishing line can be a significant investment. Proper advice and application is crucial for the best performance, without leading to failure at critical moments. With so many types of line available in the market, it is now more important than ever to seek the services of a professional in helping you choose the most appropriate line combination for your reel, rod and fishing adventures.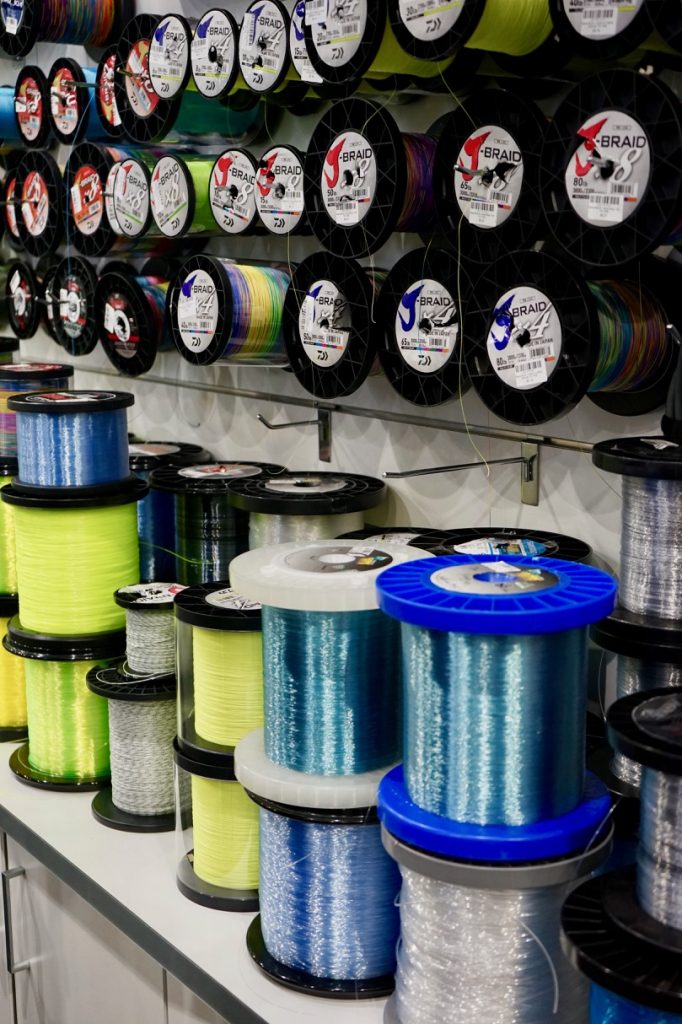 Options
New Reels: We offer custom line spooling options with new reels purchased – browse the Fishing Reel category
Bring your existing reel: We can discuss your line and spooling options in-store. Visit our Where to Find Us page for our location.
Pricing

Spooling starts from as little as $5 excluding line costs. Our team will provide a quote before work is undertaken and requirements are understood.
Main Line Selection – Types of Line
The large selection of line available today has created specialties for different types of fishing.No one type of fishing line will do it all. All lines have characteristics to suit particular styles of fishing.
Monofilament
STRENGTHS
Excellent abrasion resistance – suited to harsh environments such as rocks, coastal edges, oyster estuaries and freshwater granite gorges.
Ability to stretch – or "give" can be important to keep the hook in the fish.
High knot strength and easy to use
Relatively cheap
WEAKNESSES
Memory problems
Ability to stretch – in deep water it can be hard to feel bites
Damage or deterioration from UV rays
The best way to combat these problems is to change your mono line regularly or at any sign of wear.
Recommended Usage:
Backing – bulk or filler of a reel. Mono line is frequently used for backing purposes to fill out the spool length of a reel, saving money on more expensive braided line.
Beach, game and bait fishing scenarios
Harsh environments such as rock, coastal and oyster fishing
Jumping fish such as marlin, mahi mahi and sailfish
Braid (GSP / PE Line)
STRENGTHS
High knot strength
Lack of stretch – useful in situations where precise, immediate and sensitive movements are required. Very beneficial for fish with a sensitive bite and in deep water applications.
Much smaller diameter compared to mono lines – often around ⅓ diameter of mono line. This can allow for a larger length of line to fit on a spool, and can provide less resistance to sea currents.
Floats – suitable for surface fishing
Not susceptible to UV rays
Does not absorb water
WEAKNESSES
Lack of stretch – hard hitting fish can cause the line to break or the hook to come out of the mouth.
Poor abrasions resistance
Highly visible in water – highly visible to fish. This can be overcome by using a monofilament or fluorocarbon leader to reduce line visibility at the tip.
Recommended Usage:
Deep water fishing and jigging (yellowtail, kingfish)
Targeting fish with a gentle bite
Ultra light tackle lure fishing (bream, whiting, bass or flathead)
Soft plastic fishing (snapper, mulloway etc.)
Bait casting reels used in trolling
Heavy tackle surface luring (giant trevally, big blue water sport and game fish)
Dacron
STRENGTHS
Durability
Abrasion resistant
Low stretch
WEAKNESSES
High maintenance
Difficult to spot abrasions
Absorbs water – needs to be cleaned and dried to avoid rot during storage
Recommended Usage:
Used primarily for game fishing and fly fishing as a backing line
Fluorocarbon
STRENGTHS
Refractive index – similar to water. Material is close to invisible when immersed in water.
Density – less slack in the line
Abrasion resistant
Naturally sinks
Sensitivity
Does not absorb water
WEAKNESSES
Knot slippage
Less line memory can cause problems when casting on spinning reels
Recommended Usage:
Ultra light casting in clear water situations
Sub-surface lures or baits due to its sinking properties
Situation Specific Main Lines
Recommended Usage:
Lead copper lines
Fly fishing lines
Leader / Trace Selection – Types of Leader
Mono Leader
STRENGTHS
Cost effective
Stretch
Abrasion resistance
WEAKNESSES
Not as abrasion resistant as fluorocarbon
Damage or deterioration from UV rays
Recommended Usage:
Bait fishing (surf, reef, boat)
Deep water jigging
Trolling
Fluorocarbon
STRENGTHS
Near invisible under water
Abrasion resistant
Naturally sinks
Sensitivity
Does not absorb water
WEAKNESSES
Knot slippage
Stiff material
Expensive
Recommended Usage:
Ultra light casting in clear water situations
Sub-surface lures or baits due to its sinking properties
Premium leader for all fishing applications
Single Strand Wire
STRENGTHS
Resists corrosion – can be used more than once or stored on the boat for weeks at a time
Cost effective
WEAKNESSES
Prone to wire kinks due to single strand
Visible in the water – many anglers use a very short trace (<10cm).
Recommended Usage:
Most commonly used by anglers chasing mid-sized fish with razor teeth such as mackerel, barracuda and sharks.
Also used for smaller fish with teeth such as tailor and flathead.
Multi Strand Wire
STRENGTHS
Resists kinks
Very flexible
Extremely strong
WEAKNESSES
Can be very thick
Very visible in the water
Recommended Usage:
Used for large, teethy species such as shark fishing and trolling lures.
Australia-Wide Servicing by Courier
We welcome equipment for servicing and repairs from all over Australia.

No equipment will be serviced without prior authorisation

Contact us by phone or the form below to get in touch with us to discuss your enquiry.

Packaging your item - please be mindful that any damage incurred during logistics is at your own risk.

Shipping costs are the responsibility of the sender. We recommend considering insurance.
Reels: use adequate protection to prevent the reel from moving during transit. We recommend either bubble wrap, plenty of newspaper, foam packaging etc and a sturdy cardboard box.

We may be able to assist in arranging logistics, depending on your location.
Rods: if the rod is more than 1pc, take apart. Place cardboard over all guides and tips. Place the rod inside a length of PVC pipe or strong cylindrical cardboard packaging. Note: most couriers have length limits of 1.5m.

Depending on the service or level of work required, turnaround time is generally 1 week.

Return shipping costs will be charged together with the invoice for work required.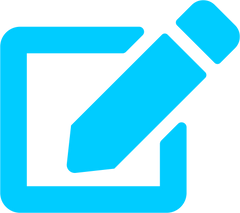 Want to make a service request?
Please fill out the form on the specific service pages to make a service request.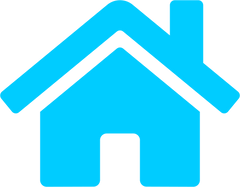 Drop In-Store
Drop in and see us anytime with your equipment. Our turnaround time is dependent on the work required.
Getting ready for your next fishing adventure?
Call and speak to our fishing experts today or pop in-store for a visit
CALL US (02) 8094 9197