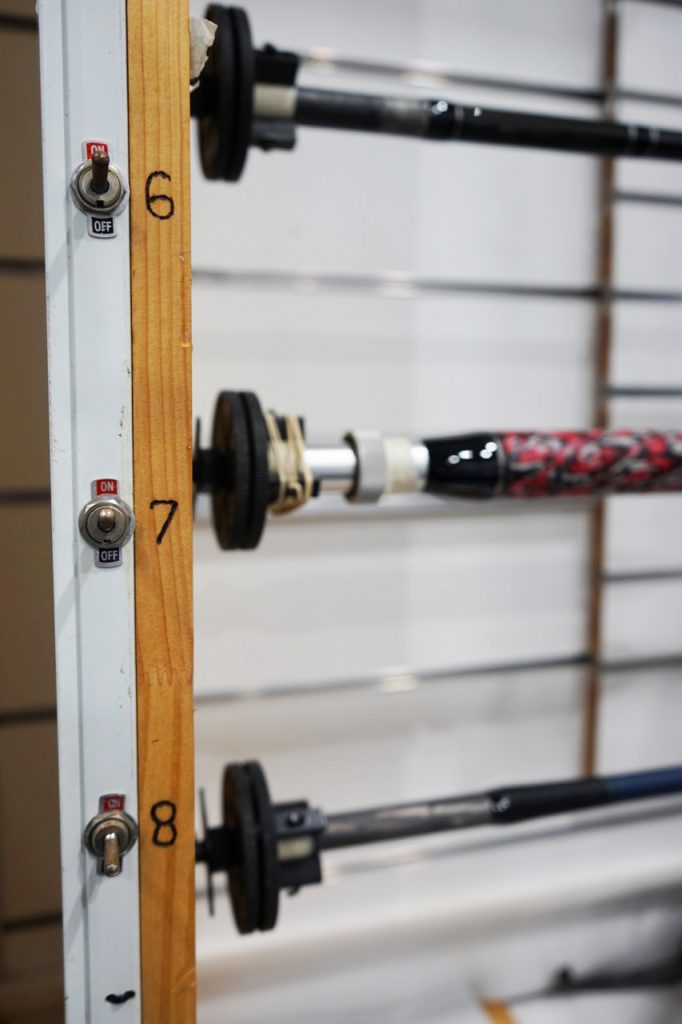 Fishing Station offers an extensive rod repair service by our highly experienced technicians.
Rod repairing is a highly specialised service niche offered by only a handful of tackle stores. Our team live and breathe rod repairs and building – if they have a spare night you'll often find them tinkering in our workshop into the late hours repairing and adjusting their old faithful's.

Our custom equipped workshop is fitted with professional equipment not readily available at local fishing tackle stores, such as our multi-rod drying facility and state of the art rod lathe. We keep an inventory on hand of extensive quality-sourced componentry and blanks. Our team take the time to ensure only the highest quality items are sourced, as a lot of the work is for their own equipment – the best demand the best.

If you are in the Sydney or Northern Beaches area, drop in to our store at anytime to discuss your options.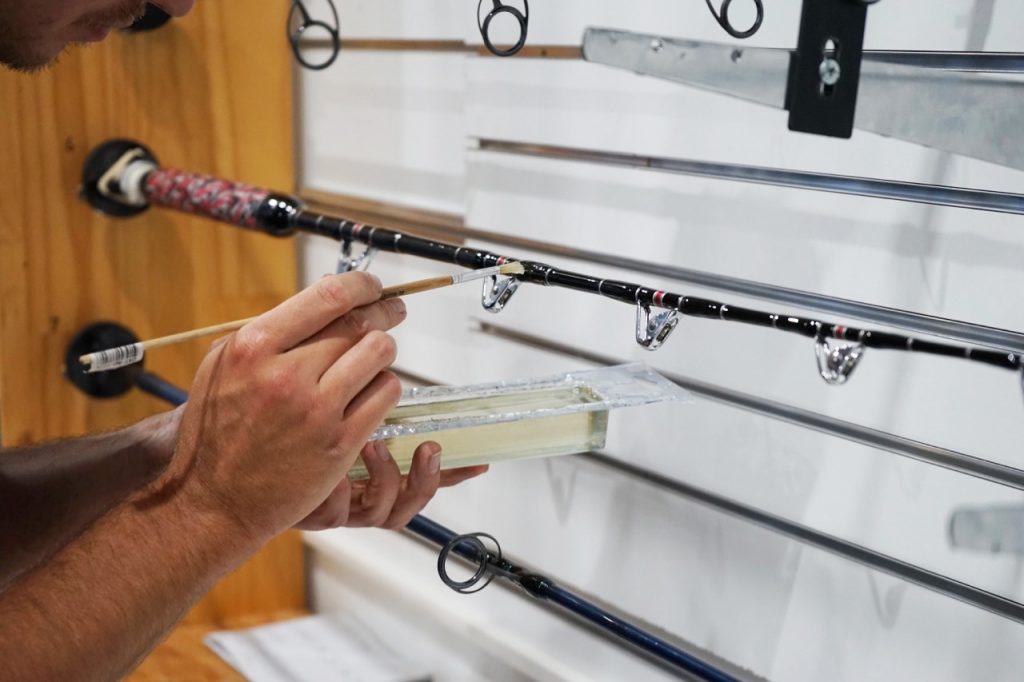 Specific Repairs and Servicing Available:
Broken rods (Note – some rod breakages are not repairable. Our staff will advise upon inspection whether repair is not possible)
Broken/unstable guides
Rod reconditioning
Parts replacement
Re-tying for rods that have experienced heavy usage
Spin, fly, casting
Fresh and saltwater
Ultra light to heavy ocean rods
Roller tops, tips, guides of all sizes
Ferrule repairs and splices
Specific Repairs and Servicing Available:

Due to the custom nature of all rod repairs, we prefer to quote after inspection of the rod.
Australia-Wide Servicing by Courier
We welcome equipment for servicing and repairs from all over Australia.

No equipment will be serviced without prior authorisation

Contact us by phone or the form below to get in touch with us to discuss your enquiry.

Packaging your item - please be mindful that any damage incurred during logistics is at your own risk.

Shipping costs are the responsibility of the sender. We recommend considering insurance.
Reels: use adequate protection to prevent the reel from moving during transit. We recommend either bubble wrap, plenty of newspaper, foam packaging etc and a sturdy cardboard box.

We may be able to assist in arranging logistics, depending on your location.
Rods: if the rod is more than 1pc, take apart. Place cardboard over all guides and tips. Place the rod inside a length of PVC pipe or strong cylindrical cardboard packaging. Note: most couriers have length limits of 1.5m.

Depending on the service or level of work required, turnaround time is generally 1 week.

Return shipping costs will be charged together with the invoice for work required.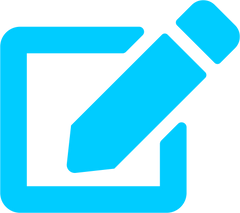 Want to make a service request?
Please fill out the form on the specific service pages to make a service request.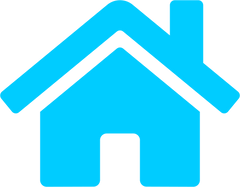 Drop In-Store
Drop in and see us anytime with your equipment. Our turnaround time is dependent on the work required.
Getting ready for your next fishing adventure?
Call and speak to our fishing experts today or pop in-store for a visit
CALL US (02) 8094 9197