Contact: Scott Thorrington – 0419 440 869
Based in Booker Bay, just a short drive north of Sydney, Haven Sportfishing Charters is your expert deep water sport and game fishing crew on the NSW Central Coast.

Led by skipper Scott Thorrington, Haven Sportfishing Charters has more than 30 years experience targeting Marlin, Kingfish, Mulloway, Snapper and Bream on soft plastic lures.

If you're a beginner, you can learn from the best in the business. For experienced sports fishers, having Scott on board is like a master class on the water.

Rods, tackle and bait is supplied, and our tackle is constantly up-dated with the latest gear from Daiwa, Samaki and Shimano. Or you can bring your own.
Contact: George Aslanian – 02 9687 2903

Wahoo charters offers exciting jigging trips catering for a maximum of 8 anglers for a group booking or a combination of individual anglers on allocated charters. We head out to the offshore reefs chasing the all-mighty Kingfish. On our Jigging Charters, most people like to bring their own rods and jigs, though if you don't have your own gear, we can supply you. Offering Game Fishing Charters, Sport fishing charters, Deep Sea Fishing Reef Trips, Harbour Cruises, Corporate Functions & Club functions, Whale Watching and Game fishing in NSW.
Contact: Justin Duggan – 0414 961 221

Justin Duggan is one of Australia's most experienced flyfishing guides. Having honed his skills on all manner of species across the world using all manner of tackle. A certified Casting instructor with thousands of hours teaching, a Sage Elite Pro and a noted speaker and Fishing Photographer, Justin is a first choice guide for many regular anglers both local and from abroad.
Contact: Stuart Reid – 0438 440 406

Sydney Harbour Fishing Tours proudly brings to you a whole range of exciting fishing options with our Sydney inshore and close offshore fishing charters, available all year round.

Fishing aboard Sydney's newest boat with experienced guides who are happy to tailor trips to suit the needs and interests of their clients. Not only will these trips give you the chance to enjoy the unforgettable experience of seeing Sydney from the water, they will also take you offshore to sample some exciting, hands-on fishing.

Your guides, Stuart or Grant, use various techniques such as live baiting, jigging, and downrigging. They use the top of the range equipment including Shimano reels and Black Hole rods. A wide range of lures and soft plastics are kept in the tackle box, with brands such as Maria, Jackson, Sebel, and Yamashita giving you a huge arsenal of possibilities to use, whatever the conditions.
Contact: Craig McGill – 0412 918 127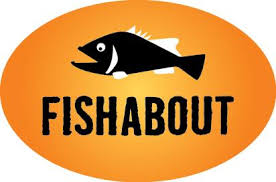 With over 45 years experience on the water, Craig McGill established Sydney harbour's first ever guided fishing service in 1992. As a full time fishing guide for 26 years, Craig's level of experience and intimate knowledge of this intriguing waterway and its abundant fish species is second to none. With Kingfish up to 50lbs and Jewfish up to 80lbs encountered within sight of the famous Opera House, along with a huge variety of other seasonal targets, it's no surprise Sydney harbour is ranked as a world class fishery, and there's no better choice of guide than Craig to put you on the fish of your dreams.
Contact: Vic Levett – 0414 906 569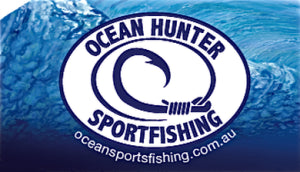 Operating out of the spectacular Sydney Harbour, Oceanhunter SportsFishing specialises in small group offshore charters which seasonally target the hardest fighting sportsfish available. On Sydney Fishing Charter Boat, OceanHunter SportsFishing, they guarantee the best guides, the best boat and the best opportunity to catch a trophy sportsfish.
Contact: Alex Bellissimo – 0408 283 616

G'day, I am Alex Bellissimo. Learning to fish before I was a teenager I have always had a passion for fishing. Now days with many years of experience and averaging 200 plus fishing trips every year I have honed my skills to become a very successful Rock and Beach Angler. For the part time fishaperson I can definitely improve your ability as an angler, with my proven teaching formulas. For the experienced angler I have complex techniques which will bring your abilities to new heights.
Contact: Dan Selby – 0405 196 253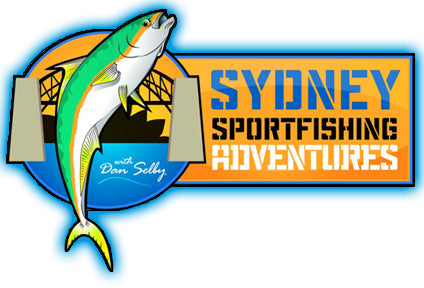 Sydney Sportfishing Adventures (SSA) run personalised guided spin and fly fishing charters on Sydney Harbour, Lane Cove River, Broken Bay, Pittwater and the Hawkesbury River, NSW. Professional fishing guide Dan Selby has fished these waterways for 30 years and knows all the best fishing spots. SSA cater for the experienced angler looking for that next BIG hook up and novices wanting to learn the basics of knots, rigs and techniques plus everything in between. On our fishing charters you can learn how to use soft plastic lures, hard body diving and surface lures and squid jigs plus catching and utilising live baits.
Contact: Matt Reid & Emerson Spina – 0404 880 148

At Raptor fishing charters your skippers Matthew Reid & Emerson Spina are dedicated fisherman who live to fish & we love putting our clients onto great fish all year round. Our target species include kingfish & mahi mahi (in season) using livebaiting and jigging techniques. They are some of the strongest fighting fish sydney has to offer! Our charters are undertaken in sydney harbour (inshore) and close offshore reefs & includes catching live bait such as squid, slimey mackeral or yellowtail providing you with the best chance of catching the fish of a lifetime!
Contact: Christian – 0417 031 993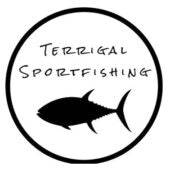 At Terrigal Sportfishing we pride ourselves on not just a great days fishing, but a great experience on the water to remember! Terrigal Sportfishing is born from an obsession with fishing and the ocean. Decades of relentless fishing around Australia and the rest of the world, fishing alone and with numerous fishing legends have given our skippers a wealth of experience in finding and delivering target species and trophy fish.
Contact: Ivan – 0427 887 707

Ambition is a purpose built 11.6 metre Game Fishing Boat built to target the Oceanic Game Fish; Marlin, Tuna and all the other great ocean wanderers. The AMBITION is equipped with the latest Fishing Tackle and Electronics and skipper Ivan has fished extensively along the NSW coast between Bermagui and Port Stephens over the last fifty years chasing Marlin of all species, Tuna, Wahoo and in fact all the Game Fish found along our East Coast.
Getting ready for your next fishing adventure?
Call and speak to our fishing experts today or pop in-store for a visit
CALL US (02) 8094 9197